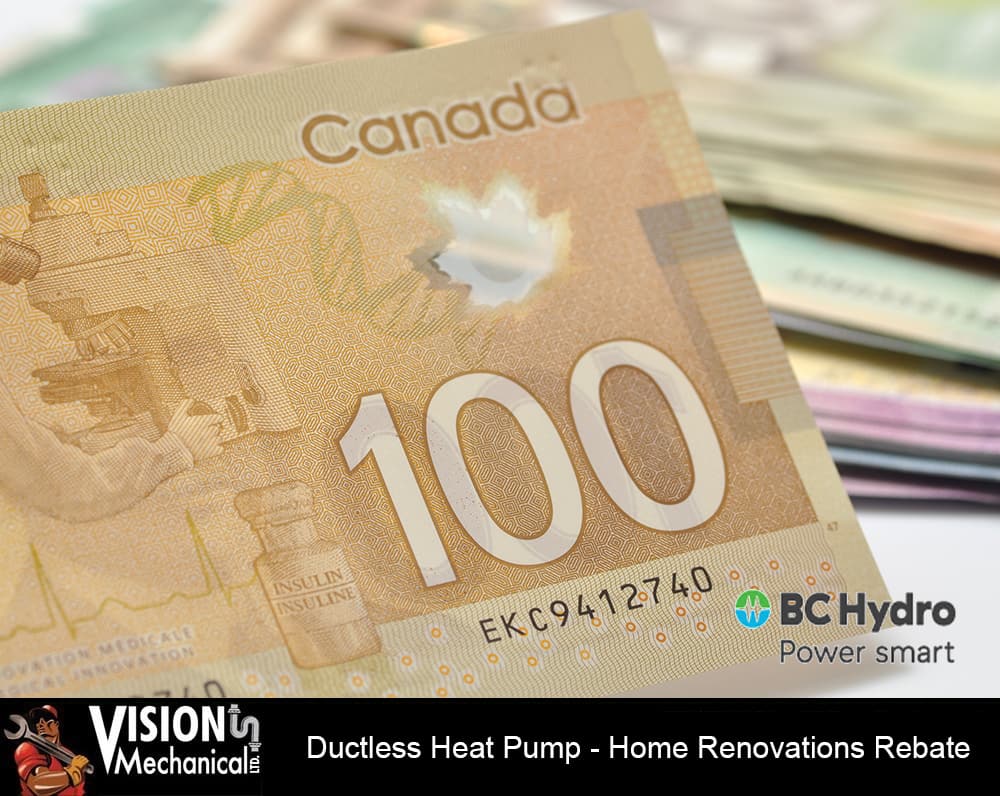 01 Mar

Ductless Heat Pump – Home Renovation Rebate

Say good bye to winter and hello to Spring in the Okanagan. Every home requires constant maintenance, and it might be time to consider a few renovations. Right now BC Hydro is offering a Home Renovation Rebate Program Limited Time Special Offer until  March 31, 2017.

For most, when it comes to home renovations, it all comes down to what is within your budget. BC Hydro has a variety of rebates to help upgrade and make it more affordable to improved your home's energy efficiency for year round comfort.
To qualify for the rebate, you will need to first qualify for these requirements:
Be a residential customer in BC Hydro and/or Fortis BC service territory
Your primary home heating source is electrical or natural gas
A minimum history of 12 months of utility bills
You own a residential dwelling: single-family detached home, duplex, row home, townhouse, or mobile home on a permanent foundation
Special Rebate Offers Include:
Insulation: up to $1200 rebate
Ductless heat pump: $800 rebate
Draft proofing: up to $500 rebate
To learn more about BC Hydro special rebates click here to open the page
How to Participate:
Next step is to choose which rebate you need for your home renovation.
Get professional advice on the home renovation you are interested in getting done. Vision Mechanical expertise will install Ductless heat pump for you. An $800 rebate from BC Hydro.
Complete the upgrades by March 31, 2017
Fill out the rebate application form available online. Use the promo code: WARM2017
Submit the complete application along with all supporting documents (invoices, permits) postmarked between March 1 and March 31, 2017
To learn more about qualifying for a BC Hydro rebate click here
If your application is approved, you will receive a cheque in the mail from BC Hydro. If you have any questions or concerns, contact Vision Mechanical. They will guide you through the entire rebate process and answer your questions. If you find doing the procedure yourself confusing, email or phone Vision Mechanical to help you through the areas to complete the process.
Are you interested in having a Ductless heat pump installed in your home? Contact Vision Mechanical to learn if your home is the right fit for this type of heat pump. If there is alternative solution for your particular home renovation, Vision Mechanical will provide you with their expert opinion.
For all your plumbing, heating and cooling needs.
Vision Mechanical Ltd.
250-479-9552