Aidan Neville, Service Plumber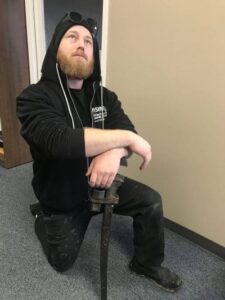 This month our featured employee is Aidan Neville!
Aidan is fairly new to our team at Vision Mechanical, joining in November 2019. He has been a great addition to our team, and we love his sense of humour, his Aussie accent  and fantastic work ethic!
Read more about Aidan below.
What inspired you to become a Service Plumber?
Originally, I wanted to join the Air Force but I found out I am colour blind!
So next option was a trade…….or accounting..Boring!
What's your favorite part of the job?
My Favourite part of my job is getting to interact with different people everyday and getting to know the rest of our awesome staff.
Why do you like being in service?
Being a Service Plumber is great; everyday is different, each day has its own challenges and each challenge has a solution!
What inspired you to come to Kelowna?
Because working at Vision Mechanical was my destiny!
Also I love snowboarding!
Say HI to Aidan if you see him out and about!