KANGEN WATER IONIZER SYSTEMS
Kangen Water offers not only filtration & purification but is also a water ionizer with many benefits for your home & health.

Alkalized Water

Natural Antioxidant

Micro Clustered Water
NOT ALL WATER FILTRATION SYSTEMS ARE CREATED EQUAL
WHAT MAKES ENAGIC® DIFFERENT?
For over four decades, Enagic International has been the leader in manufacturing water-ionization systems that transform regular tap water into pure, healthy, electrolytically-reduced and hydrogen-rich drinking water. The Japan-based company distributes hundreds of thousands of Kangen Water® machines to homes all over the globe. Kangen Water® is delicious drinking water created from Enagic's innovative water filtration technology. Not only do these devices filter your tap water, but they also produce ionized alkaline and acidic waters through a electrolysis process. These waters can be used for various purposes, including drinking, cooking, beauty, and cleaning.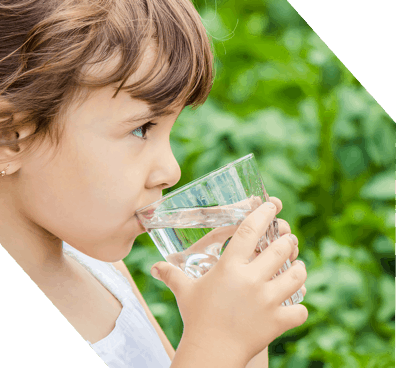 Simply The Most Pure Water Available
Frustrated by having to choose between beautiful hair and skin versus environmental sustainability? Now you don't have to! Thanks to your Kangen Water® ionizing machine, you won't need to rely on chemical-laden hair and beauty products, which affect not only you but the environment as well. The Kangen system produces water specialized for a variety of uses! Discover what it means to be Beautiful, Naturally – with Kangen Water®!
Got a green thumb? Gardening with Kangen Water® provides even more benefits to your plants, because unlike tap or bottled water (which may have contaminants), your Kangen Water® ionizing machine will generate clean water that's healthy for your soil, plants, and compost.
How about a home that's green AND sparkling clean? In a perfect world, your cleaning products would be environmentally friendly as well as gentle and safe for everyday use; yet powerful on dirt, stains, and germs. Thanks to your multi-purpose Kangen Water® ionizing machine, you can have both! Discover how to make your own eco-friendly products that actually work.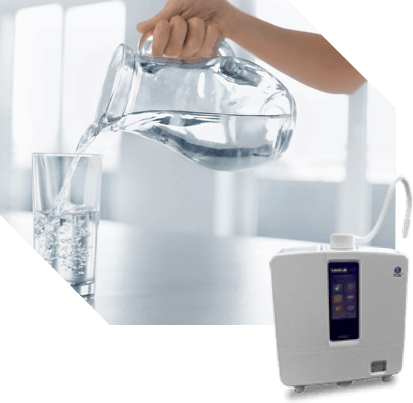 WQA OFFICIAL GOLD SEAL LISTING
The WQA program is dedicated to providing public health and safety services throughout the USA and globally, while maintaining expert service, superior reputation, and fair pricing. Product Certification ensures that our product is constructed from safe materials; the claims listed on the packaging are backed by test data, and our product will hold up under normal usage conditions.
WQA GOLD SEAL CERTIFICATE ENAGIC USA
The Water Quality Association (WQA) is a not-for-profit international trade association representing the residential, commercial and industrial water treatment industry. WQA maintains a close dialogue with other organizations representing different aspects of the water industry in order to best serve consumers, government officials, and industry members.
CHECK OUT VISION MECHANICAL'S PLUMBING, HEATING & COOLING
I am so pleased with the "Vision Mechanical" experience. When I first phoned and asked for a rough price to re-seat my toilet they were able to give me a ball park price and the cost of the job came in $15 cheaper than quoted - unlike other places that were going to charge me $89 to come out to give me a quote on the work. I am also pleased with the quality of the work done. Thank you so much - keep up the great work.
This Company helped me out in a pinch while trying to close a deal on my house. They were the first out of 8 service request calls that willingly offered to come out on overtime to meet my timeline...when everybody is booking 2-3 weeks out, call Vision! Thanks guys! The bill was very reasonable as well, even with the overtime.
Highly recommend Vision Mechanical Plumbing. The office staff went beyond to help me and were very efficient and considerate. They came right away and solved my hot water tank problem. Brent was super professional and friendly and explained what went wrong with the tank, easy fix when you know what you are doing. Thank you to all the friendly and helpful people at Vision Mechanical. I will be going straight to Vision Mechanical next time I have any sort of plumbing or heating problem. Highly recommend!!!
I'll start off by saying I have very little experience with professionals working on my home but I've used Vision a couple times. Always friendly and informative gave me a few suggestions for preventative maintenance I could do myself. I like that they show up when they say they will as well.
Jeff from vision mechanical did an awesome job servicing our furnace and fireplace!! He was thorough and explained all of his findings with us! Vision Mechanical provided great service, a courtesy call to remind me of my appointment and was great value for a seasonal tune up! I would highly recommend Vision Mechanical for all your plumbing, heating and cooling services!