Kangen Water ionizer systems
Kangen Water offers not only filtration & purification but is also a water ionizer with many benefits for your home & health.
Alkalized Water
Natural Antioxidant
Micro Clustered Water NOT ALL WATER FILTRATION SYSTEMS ARE CREATED EQUAL
WHAT MAKES ENAGIC® DIFFERENT?
For over four decades, Enagic International has been the leader in manufacturing water-ionization systems that transform regular tap water into pure, healthy, electrolytically-reduced and hydrogen-rich drinking water. The Japan-based company distributes hundreds of thousands of Kangen Water® machines to homes all over the globe. Kangen Water® is delicious drinking water created from Enagic's innovative water filtration technology. Not only do these devices filter your tap water, but they also produce ionized alkaline and acidic waters through a electrolysis process. These waters can be used for various purposes, including drinking, cooking, beauty, and cleaning.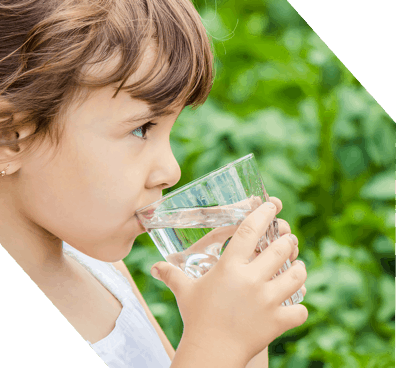 Chemical-free Water
Simply the most pure water available
Frustrated by having to choose between beautiful hair and skin versus environmental sustainability? Now you don't have to! Thanks to your Kangen Water® ionizing machine, you won't need to rely on chemical-laden hair and beauty products, which affect not only you but the environment as well. The Kangen system produces water specialized for a variety of uses! Discover what it means to be Beautiful, Naturally – with Kangen Water®!
Got a green thumb? Gardening with Kangen Water® provides even more benefits to your plants, because unlike tap or bottled water (which may have contaminants), your Kangen Water® ionizing machine will generate clean water that's healthy for your soil, plants, and compost.
Choose the right machine
Tailored for your home & uses
How about a home that's green AND sparkling clean? In a perfect world, your cleaning products would be environmentally friendly as well as gentle and safe for everyday use; yet powerful on dirt, stains, and germs. Thanks to your multi-purpose Kangen Water® ionizing machine, you can have both! Discover how to make your own eco-friendly products that actually work.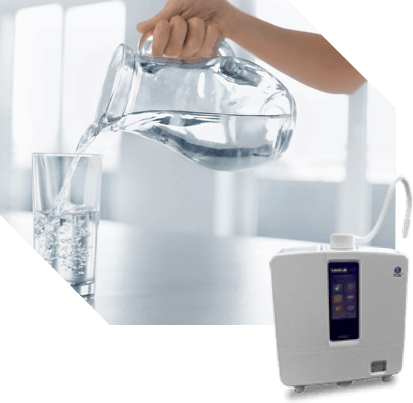 WQA OFFICIAL GOLD SEAL LISTING
The WQA program is dedicated to providing public health and safety services throughout the USA and globally, while maintaining expert service, superior reputation, and fair pricing. Product Certification ensures that our product is constructed from safe materials; the claims listed on the packaging are backed by test data, and our product will hold up under normal usage conditions.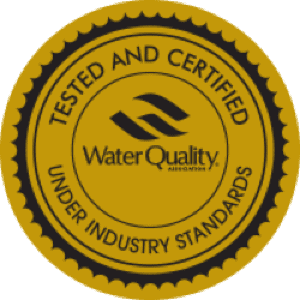 WQA GOLD SEAL CERTIFICATE ENAGIC USA
The Water Quality Association (WQA) is a not-for-profit international trade association representing the residential, commercial and industrial water treatment industry. WQA maintains a close dialogue with other organizations representing different aspects of the water industry in order to best serve consumers, government officials, and industry members.
Check Out Vision Plumbing, Heating & Cooling's
Testimonials
I first came in contact with Vision Mechanical 8 years ago on a referral. I have found them to be excellent to deal with. The servicemen are punctual, courteous and very capable. They have provided first rate service to us at competitive rates over the years as they continue to grow their business.
---
My husband and I were very pleased with Vision Mechanical not charging us for a service call. They could have fixed our problem but suggested that we call the company that serviced us last year because we would be under warranty. We appreciated the honesty and also for not charging us for the service call.
---
Fast, knowledgeable, professional, friendly, pleasant workers. This is the second time these fellows have provided service - the first was a laundry hose replacement and this time was a gas line installation for a BBQ connect. Would be more than happy to have them again!
---
So impressed by their professional and courteous service from start to finish. We spoke to many of their staff throughout the process of purchasing and installing our AC and they were all so friendly and helpful!!!
---
Just had John from Vision Mechanical fix our shower taps. I couldn't do it myself without burning down the house. John was in and out quickly, job done right. It cost less to have a professional do it right than the replacement unit I bought at the hardware store! Love these guys, and recommended highly!
---
The team from Vision Mechanical is great! Father and son duo was a pleasure to work with. Had some work done at our restaurant and they did a fantastic job, cleaned up, gave good recommendations and were fast and efficient. I'd highly recommend for any work needing done without hesitation. Professionalism was top notch.
---
Vision Mechanical Ltd.
Vision has solutions and services that are right for you. Please call 250-470-9552 for help now. For other questions, please submit the form below and we'll be in touch as soon as we can.
info@visionplumbingandheating.com
2076 Entreprise Way, Suite #310
Kelowna, B.C. V1Y 8R6
Follow us at: