Design and build mechanical systems for your home to ensure you meet the optional compliance path with the BC Energy Step Code.

A+ Rating Services

Certified Professionals

Over 30 Years of Experience
BC ENERGY
STEP CODE Mechanical

COMPLIANCE
Make sure your new build, or renovation, is designed with Energy Efficiency in mind. With our team, including a Certified Energy Advisor and Building Inspector on staff, we design your system efficiency without sacrificing comfort.
Contact us at 250-470-9552 or e-mail [email protected].
GET THE BEST DESIGN FOR YOUR PROJECT
We work closely with each projects chosen Certified Energy Advisor to help design each system. Our in-house Step Code Mechanical Designer collects all criteria associated with your unique project and allows us to provide the exact equipment to meet any step of the code. It also gives you the opportunity to capitalize on additional rebates from FortisBC (up to $6,000!).
Collaboration in the design phase is the key to success. Meeting the Step Code's residential energy efficiency criteria includes modelling with Natural Resource Canada's Hot2000, an energy simulation and design tool, and collective professional input. To learn more about BC Step Code Mechanical Design considerations that we presented for the CHBA click here.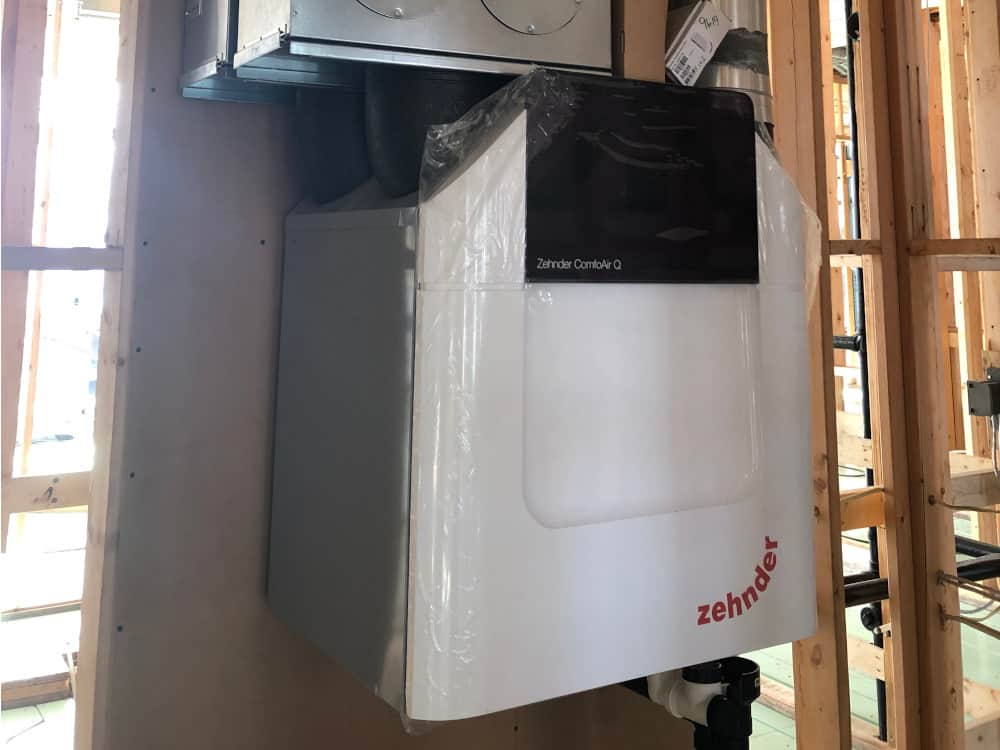 HEAT LOSS/GAIN CALCULATIONS
Allowing for higher accuracy heat loss/gain calculations by using interpolated data from the Certified Energy Advisor's preliminary report. With accurate heat loss calculations, it helps prove the equipment being installed has been sized correctly. It also satisfies the performance requirements set out by municipalities, and provides proper documentation to meet the code.
MECHANICAL SYSTEM

OPTIONS
GET THE BEST RETURN FROM YOUR HVAC SYSTEM
There are many options for mechanical systems. Each project has its own set of challenges as we take into consideration a number of factors. These include: the projects solar readiness, geographical location, fuel availability, average running costs and budget.
With a 'thinking outside the box' strategy, we become more creative with a functional solution to get the best return from your HVAC system. While the Step Code is currently an optional compliance path, we believe that many home owners want to explore more sustainable options. The Step Code is an easy way to guide them through the 'steps' so they can choose their ideal energy efficiency.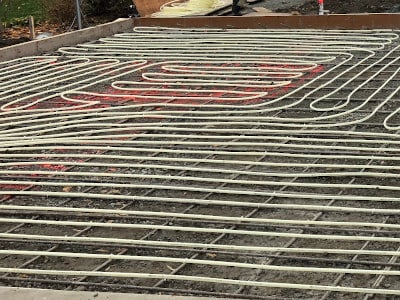 Our goal is to build user designed systems that can blend comfort and energy efficiency together. We offer full mechanical services to help provide a seamless mechanical system from air to water.
We have a Certified Energy Advisor and Building Inspector on staff who understands the construction requirements needed to meet your Step Code classification. We have the ability to create passive homes that are net zero ready!
Call 250-470-9552 or e-mail [email protected] to discuss your needs.
Top Brands We Partner With








CHECK OUT VISION MECHANICAL'S PLUMBING, HEATING & COOLING
I am so pleased with the "Vision Mechanical" experience. When I first phoned and asked for a rough price to re-seat my toilet they were able to give me a ball park price and the cost of the job came in $15 cheaper than quoted - unlike other places that were going to charge me $89 to come out to give me a quote on the work. I am also pleased with the quality of the work done. Thank you so much - keep up the great work.
This Company helped me out in a pinch while trying to close a deal on my house. They were the first out of 8 service request calls that willingly offered to come out on overtime to meet my timeline...when everybody is booking 2-3 weeks out, call Vision! Thanks guys! The bill was very reasonable as well, even with the overtime.
Highly recommend Vision Mechanical Plumbing. The office staff went beyond to help me and were very efficient and considerate. They came right away and solved my hot water tank problem. Brent was super professional and friendly and explained what went wrong with the tank, easy fix when you know what you are doing. Thank you to all the friendly and helpful people at Vision Mechanical. I will be going straight to Vision Mechanical next time I have any sort of plumbing or heating problem. Highly recommend!!!
I'll start off by saying I have very little experience with professionals working on my home but I've used Vision a couple times. Always friendly and informative gave me a few suggestions for preventative maintenance I could do myself. I like that they show up when they say they will as well.
Jeff from vision mechanical did an awesome job servicing our furnace and fireplace!! He was thorough and explained all of his findings with us! Vision Mechanical provided great service, a courtesy call to remind me of my appointment and was great value for a seasonal tune up! I would highly recommend Vision Mechanical for all your plumbing, heating and cooling services!