We quickly fix any clogged drain in your plumbing at your home or business, getting your day back on track.

A+ Rating Services

Certified Professionals

Over 30 Years of Experience
KELOWNA & OKANAGAN'S TRUSTED
We have clogged drain services to clear every area of your house, including laundry rooms, bathrooms and kitchens. We have you covered with affordable pricing for all your drain clearing needs. Call 250-470-9552 or e-mail [email protected].
Our specialized camera and locating equipment will quickly identify the source of your clog to verify if the clog is yours or the city's responsibility. If it is yours, we clear the clog as quickly as possible. Our method saves time and resources allowing us to offer an affordable price that works for you. We have augers that range in size depending on your specific situation.
For recurring problems we usually suggest getting the camera down the pipe to see if there are tree roots or other debris that can't be removed causing the back up. We'll also supply you with the footage on a USB.
Kitchens
Laundry Room Drains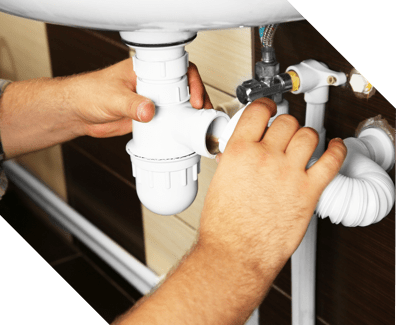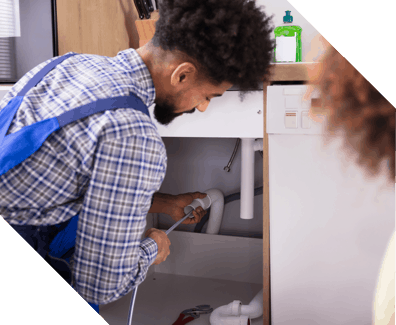 EARLY SIGNS OF A
CLOGGED DRAIN
Early signs of a clogged drain go past the hair filled shower drain. A clogged drain can occur anywhere and cause damage to your pipes through corrosion, leading to more serious clogs or worse. It will always be easier to clear a drain early on rather than waiting until it is completely clogged.
Pouring coffee grounds down the drain is one of most common causes for clogged home drains.
Keep your eyes open for warning signs such as:
Gurgling sounds from drains when taps used
Bad odour coming from drains
Leaks of water around toilet
Slower than normal drainage
KEEPING YOUR
DRAINS CLOG FREE
In addition to regular maintenance, there are many things you can do to keep your drains from clogging. Many bad habits can lead to blocked drains. Keep these tips in mind in your home to avoid problems:
Add a hair screen to your shower
Don't pour cooking grease down the sink
Use a strainer basket in your kitchen sinks
Toilet paper is the only product flushed
Collect your food waste for compost
Avoid putting coffee grinds down the drain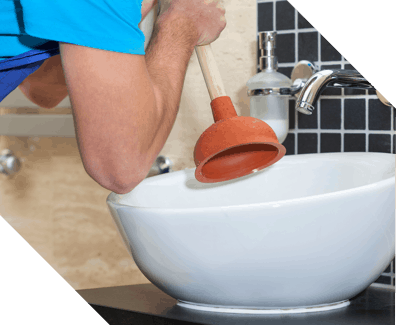 Here are some answers to Frequently Asked Questions (FAQ). If you don't see what you're looking for here, feel free to give us a call or contact us online to find out more!
Top Brands We Partner With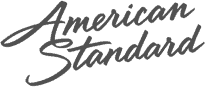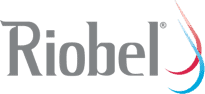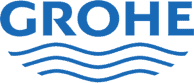 CHECK OUT VISION MECHANICAL'S PLUMBING, HEATING & COOLING
I am so pleased with the "Vision Mechanical" experience. When I first phoned and asked for a rough price to re-seat my toilet they were able to give me a ball park price and the cost of the job came in $15 cheaper than quoted - unlike other places that were going to charge me $89 to come out to give me a quote on the work. I am also pleased with the quality of the work done. Thank you so much - keep up the great work.
This Company helped me out in a pinch while trying to close a deal on my house. They were the first out of 8 service request calls that willingly offered to come out on overtime to meet my timeline...when everybody is booking 2-3 weeks out, call Vision! Thanks guys! The bill was very reasonable as well, even with the overtime.
Highly recommend Vision Mechanical Plumbing. The office staff went beyond to help me and were very efficient and considerate. They came right away and solved my hot water tank problem. Brent was super professional and friendly and explained what went wrong with the tank, easy fix when you know what you are doing. Thank you to all the friendly and helpful people at Vision Mechanical. I will be going straight to Vision Mechanical next time I have any sort of plumbing or heating problem. Highly recommend!!!
I'll start off by saying I have very little experience with professionals working on my home but I've used Vision a couple times. Always friendly and informative gave me a few suggestions for preventative maintenance I could do myself. I like that they show up when they say they will as well.
Jeff from vision mechanical did an awesome job servicing our furnace and fireplace!! He was thorough and explained all of his findings with us! Vision Mechanical provided great service, a courtesy call to remind me of my appointment and was great value for a seasonal tune up! I would highly recommend Vision Mechanical for all your plumbing, heating and cooling services!