You can avoid costly repairs for your commercial building with our HVAC Maintenance Plans.

A+ Rating Services

Certified Professionals

Over 30 Years of Experience
KELOWNA & OKANAGAN'S TRUSTED
Preventative MAINTEANCE PROGRAM
Preventative Maintenance for your Business or Commercial Space helps to avoid unexpected repairs
 Contact us at 250-470-9552 or e-mail [email protected].
COMMERCIAL HVAC MAINTENANCE
A plan for Commercial HVAC Maintenance will ensure it runs through the summer, keeping customers, clients, tenants, and employees happy. A healthy and well-kept AC unit will also reduce your energy bills by operating at peak efficiency. 
It will also ensure your unit can reach its maximum lifespan, avoiding a costly premature replacement.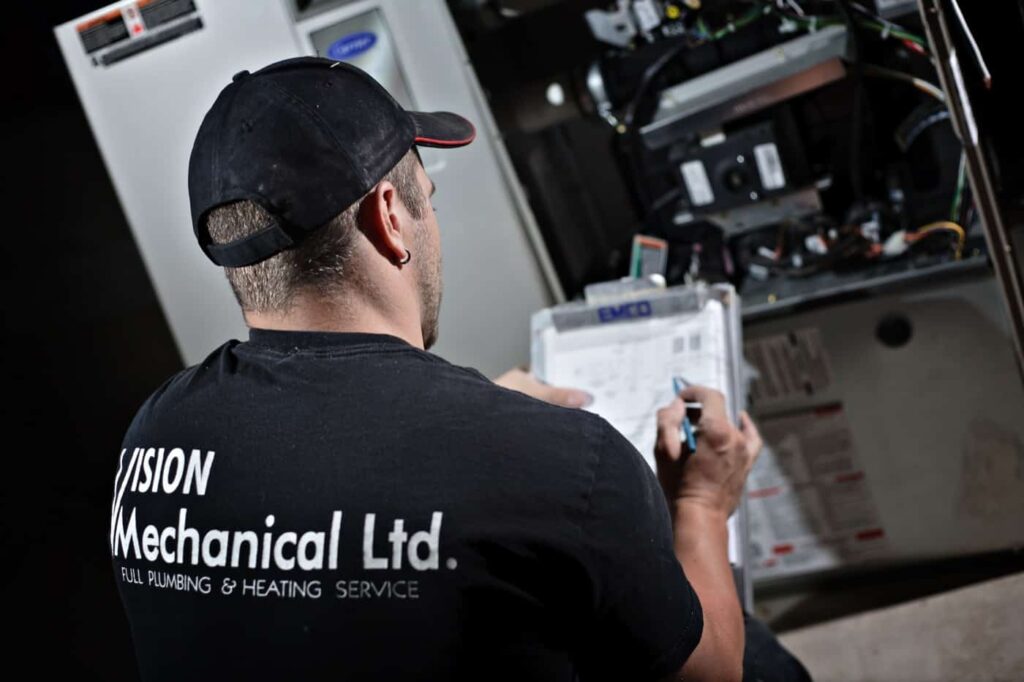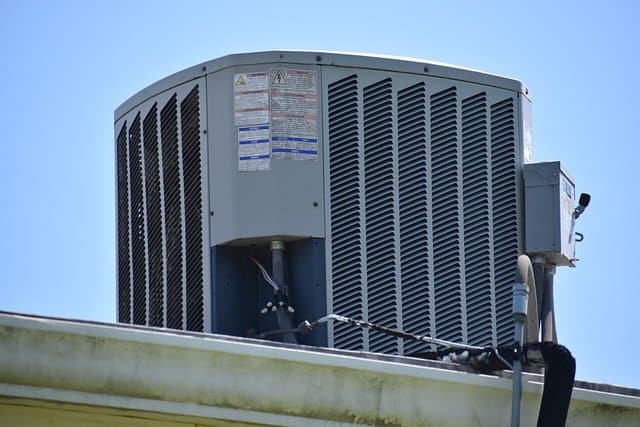 Commercial properties have a range of purposes and as such, their equipment can differ greatly from building to building. Each maintenance program is tailored to the needs of the property so there are options for bi-yearly or quarterly services.
Due to unforeseen changes with the building manager responsibilities, we also include a schedule of duties to be performed. This strengthens the relationship with the building as all parties are aware of the work being done or scheduled to be done.  
HVAC MAINTENANCE Programs
As a member of our HVAC Maintenance Program, you receive preferred hourly rates and dispatch charges. This applies to any service calls – including plumbing repairs. Buildings that we service are also added to our Priority & Emergency Booking list.
When you need commercial maintenance, Vision Mechanical goes above and beyond to take care of you and your equipment.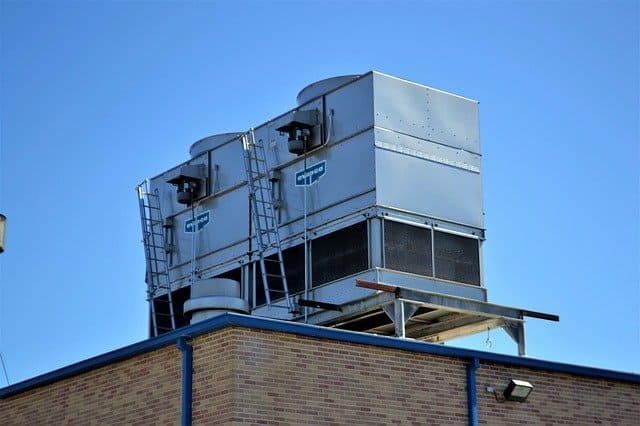 Contact us for more information or to schedule a quote for a new HVAC Program, please email [email protected] and our HVAC team will be in touch.  
Top Brands We Partner With








CHECK OUT VISION MECHANICAL'S PLUMBING, HEATING & COOLING
I am so pleased with the "Vision Mechanical" experience. When I first phoned and asked for a rough price to re-seat my toilet they were able to give me a ball park price and the cost of the job came in $15 cheaper than quoted - unlike other places that were going to charge me $89 to come out to give me a quote on the work. I am also pleased with the quality of the work done. Thank you so much - keep up the great work.
This Company helped me out in a pinch while trying to close a deal on my house. They were the first out of 8 service request calls that willingly offered to come out on overtime to meet my timeline...when everybody is booking 2-3 weeks out, call Vision! Thanks guys! The bill was very reasonable as well, even with the overtime.
Highly recommend Vision Mechanical Plumbing. The office staff went beyond to help me and were very efficient and considerate. They came right away and solved my hot water tank problem. Brent was super professional and friendly and explained what went wrong with the tank, easy fix when you know what you are doing. Thank you to all the friendly and helpful people at Vision Mechanical. I will be going straight to Vision Mechanical next time I have any sort of plumbing or heating problem. Highly recommend!!!
I'll start off by saying I have very little experience with professionals working on my home but I've used Vision a couple times. Always friendly and informative gave me a few suggestions for preventative maintenance I could do myself. I like that they show up when they say they will as well.
Jeff from vision mechanical did an awesome job servicing our furnace and fireplace!! He was thorough and explained all of his findings with us! Vision Mechanical provided great service, a courtesy call to remind me of my appointment and was great value for a seasonal tune up! I would highly recommend Vision Mechanical for all your plumbing, heating and cooling services!