Furnace Maintenance Service
Keep your furnace in working order and avoid breakdowns or failures with Vision Mechanical Ltd. 
A+ Rating Services
Certified Professionals
Over 30 Years of Experience Kelowna & Okanagan's Trusted
Furnace Maintenance Solutions
Contact us to set up a furnace maintenance plan for your business or commercial property. Ensure the comfort of your clients, customers, tenants and employees year-round with Vision Mechanical Ltd. 
Furnace Repair Service
When You Need Solutions Fast
When your furnace gives out, especially in the middle of winter, you need a professional technician to fix it fast. Take advantage of our 24/7 emergency service line and we can help get your furnace back into working order. A furnace has many parts working together so choosing the experts at Vision Mechanical Ltd. is the best choice for getting your furnace back up quickly at an affordable price for your business.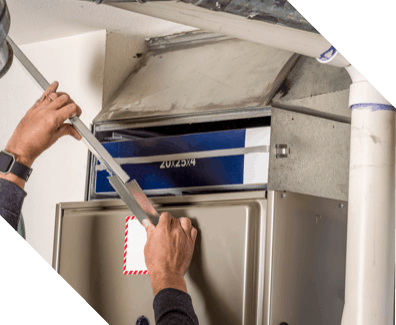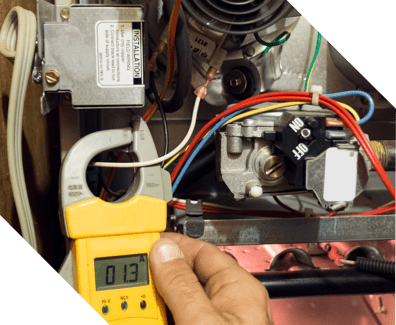 Furnace Maintenance Service
The Best Defence Is Good Maintenance
The only way to avoid breakdowns, which can be costly for your wallet and your business, is to have regular inspections and maintenance for your commercial furnace. Catching issues before they progress into serious problems such as regular filter changes and ensuring the delicate components are clear of dirt & debris are some of the easy steps to keeping your furnace running like new. Don't wait for a costly breakdown to convince you to sign up for a maintenance plan. Call us today and let us protect your business or commercial space.
Top Brands We Partner With
Check Out Vision Plumbing, Heating & Cooling's
Testimonials
Wasn't actually a customer but perhaps wish I was. Vision provided the time and expertise to advise on a previous job by another service. Based on the reviews I see below and even my brief experience, I see why their service is well liked. Customer service seems to be quite important to them considering I wasn't even a customer.
I called Vision on the Sunday night, my hot water tank died after a good life. Reception was so efficient. I sent photos and they arrived with everything they needed and I had a new tank being put in by 9am. Hot water 4 hours later.The guys were respectful and tidy. Thanks so much you guys!!!!!
We are repeat customers of Vision Mechanical and their service again has been top notch. The quote, follow through and finished products have been seamless. We have appreciated the communication throughout. A small case in point… when the city inspector had a question about the installation, the Vision Mechanical staff took the phone call immediately. We'd recommend them in a heartbeat.
Excellent service across the board. When I called to set up our appointment the receptionist was warm and friendly. Upon arrival and throughout service Jeff (the tech) was very thorough and helpful in explaining exactly what he was doing to get our furnace up and running again. 10/10 would recommend! Thank you Vision Mechanical!
The best, most honest plumbing and heating folks in the valley. They were creative and helpful at solving my problem. STRONGLY recommend Vision Mechanical!!!
Installed a new hot water tank, humidifier on the furnace and new faucet in the kitchen. Great service as always. Thanks to Steve Justin and James – you guys are awesome!! Very knowledgeable and excellent service!
Vision Mechanical Ltd.
Vision has solutions and services that are right for you. Please call 250-470-9552 for help now. For other questions, please submit the form below and we'll be in touch as soon as we can.
info@visionplumbingandheating.com
Unit B (108), 2280 Leckie Rd
Kelowna, B.C. V1X 6G6
Follow us at: