Kelowna Hot water heater solutions
We'd be happy to make a visit to your residence to evaluate your current hot water system for FREE.
A+ Rating Services
Certified Professionals
Over 30 Years of Experience Check Vision Plumbing's
Hot water heater Solutions
We perform service and maintenance on all models of residential hot water tanks in Kelowna & across the Okanagan Valley. We supply and install only the best brands like John Woods and Bradford White. We ensure your hot water tank runs at high efficiency for years to come.
Kelowna storage tank water heaters
Hot Water In An Instant
Storage water heaters are generally very economical while good for steady, high-use demand. As these tanks actively hold hot water, you do not have to wait for water to heat up before use. Benefits of a Storage Tank Water Heater include:
Fast & Easy Installation
Variety of Size Options
Easy to Maintain
Low Cost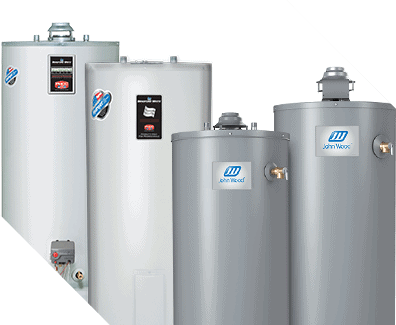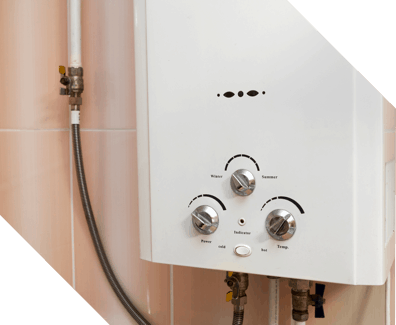 Tankless water heaters
An Energy Efficient Solution For Kelowna Residents
Because these heating systems function on an on-demand basis, they don't require a holding tank to store pre-heated water. That means tankless water heaters are less prone to breaks or failures compared to traditional systems as the risk of rust and corrosion is significantly lowered. Other benefits include:
Longer Lifespan
Saves Space
Endless Hot Water
Energy Efficient
Kelowna water heater repair services
Fast & Reliable Fixes
We send one of our expert technicians to fully evaluate your water heater and the systems around it to determine the best solution for you. In some cases, you may not need anything new. Should we determine that new parts or systems are warranted, we'll give you our professional opinion on the best option(s) for your water heating needs. We'll work with you to find the most cost-effective solution, and we'll answer all questions you may have. Call us for a FREE quote today!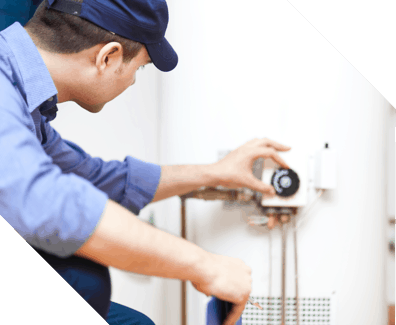 Top Brands We Partner With
Check Out Vision Plumbing, Heating & Cooling's
Testimonials
Wasn't actually a customer but perhaps wish I was. Vision provided the time and expertise to advise on a previous job by another service. Based on the reviews I see below and even my brief experience, I see why their service is well liked. Customer service seems to be quite important to them considering I wasn't even a customer.
I called Vision on the Sunday night, my hot water tank died after a good life. Reception was so efficient. I sent photos and they arrived with everything they needed and I had a new tank being put in by 9am. Hot water 4 hours later.The guys were respectful and tidy. Thanks so much you guys!!!!!
We are repeat customers of Vision Mechanical and their service again has been top notch. The quote, follow through and finished products have been seamless. We have appreciated the communication throughout. A small case in point… when the city inspector had a question about the installation, the Vision Mechanical staff took the phone call immediately. We'd recommend them in a heartbeat.
Excellent service across the board. When I called to set up our appointment the receptionist was warm and friendly. Upon arrival and throughout service Jeff (the tech) was very thorough and helpful in explaining exactly what he was doing to get our furnace up and running again. 10/10 would recommend! Thank you Vision Mechanical!
The best, most honest plumbing and heating folks in the valley. They were creative and helpful at solving my problem. STRONGLY recommend Vision Mechanical!!!
Installed a new hot water tank, humidifier on the furnace and new faucet in the kitchen. Great service as always. Thanks to Steve Justin and James – you guys are awesome!! Very knowledgeable and excellent service!
Vision Mechanical Ltd.
Vision has solutions and services that are right for you. Please call 250-470-9552 for help now. For other questions, please submit the form below and we'll be in touch as soon as we can.
info@visionplumbingandheating.com
Unit B (108), 2280 Leckie Rd
Kelowna, B.C. V1X 6G6
Follow us at: