Leaking Toilets & Faucets
Quality plumbing repairs and replacements for all leaky faucets & toilets in the Kelowna & Okanagan region.
A+ Rating Services
Certified Professionals
Over 30 Years of Experience Kelowna & Okanagan's Expert
Leaking Toilets & Faucets Service
What you might see as a minor annoyance can actually waste massive amounts of water if left untreated, costing you money on your next water bill. Avoid unnecessary costs with our full plumbing service for toilets & faucets!
Repairs for Leaking toilets
Avoid Unexpected Water Bill Spikes
A fully functional toilet is something you never appreciate until it stops working. If your toilet is leaking or stopped working, our plumbing professionals will fix the problem and ensure your system is setup to stay problem free. A leaking toilet is usually the cause of large, unexpected spike in your water bill, especially if you live in a home with multiple people. Keep your toilets working when you need them and avoid wasting your money on high bills with Vision Mechanical Ltd.'s plumbing service.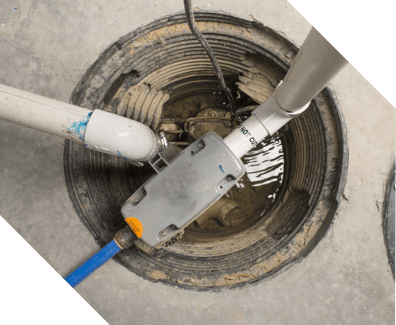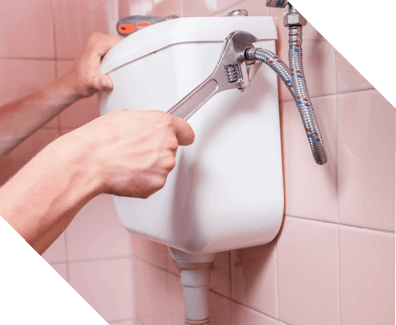 Repairs for Leaking faucets
Avoid Further Issues With Us
While a leaky faucet might not waste the same amount of water that a toilet is capable of, it still comes with its own host of problems. In addition to costing you more money on your water bill, a leaky faucet can contribute to rust on your fixture and sink. Unwanted annoyances such as the constant sound of water dripping or squeaky faucets. Our licensed plumbers will repair or replace your faucet at an affordable price, ensuring it runs smoothly into the future.
The signs of a leaking Toilets & Faucets
Catch Problems Early
If a leaky fixture goes unnoticed for an extended period of time, you will notice it on your next water bill. Avoid this by keeping in mind the tell tale signs of a leaky fixture so you can have it repaired swiftly at an affordable price. Some signs of a leaky faucet or toilet include:
Unusual or rotten odour in the bathroom
Faucets squeak when turned on/off
Rust appearing on faucets & around sink drains
Bubbling/odd noises around toilet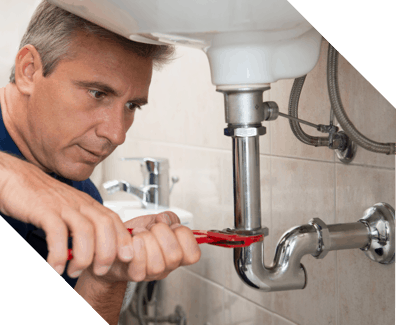 You've Got Questions
We've Got Answers
Here are some answers to Frequently Asked Questions (FAQ). If you don't see what you're looking for here, feel free to give us a call or contact us online to find out more!
Top Brands We Partner With
Check Out Vision Plumbing, Heating & Cooling's
Testimonials
Wasn't actually a customer but perhaps wish I was. Vision provided the time and expertise to advise on a previous job by another service. Based on the reviews I see below and even my brief experience, I see why their service is well liked. Customer service seems to be quite important to them considering I wasn't even a customer.
I called Vision on the Sunday night, my hot water tank died after a good life. Reception was so efficient. I sent photos and they arrived with everything they needed and I had a new tank being put in by 9am. Hot water 4 hours later.The guys were respectful and tidy. Thanks so much you guys!!!!!
We are repeat customers of Vision Mechanical and their service again has been top notch. The quote, follow through and finished products have been seamless. We have appreciated the communication throughout. A small case in point… when the city inspector had a question about the installation, the Vision Mechanical staff took the phone call immediately. We'd recommend them in a heartbeat.
Excellent service across the board. When I called to set up our appointment the receptionist was warm and friendly. Upon arrival and throughout service Jeff (the tech) was very thorough and helpful in explaining exactly what he was doing to get our furnace up and running again. 10/10 would recommend! Thank you Vision Mechanical!
The best, most honest plumbing and heating folks in the valley. They were creative and helpful at solving my problem. STRONGLY recommend Vision Mechanical!!!
Installed a new hot water tank, humidifier on the furnace and new faucet in the kitchen. Great service as always. Thanks to Steve Justin and James – you guys are awesome!! Very knowledgeable and excellent service!
Vision Mechanical Ltd.
Vision has solutions and services that are right for you. Please call 250-470-9552 for help now. For other questions, please submit the form below and we'll be in touch as soon as we can.
info@visionplumbingandheating.com
Unit B (108), 2280 Leckie Rd
Kelowna, B.C. V1X 6G6
Follow us at: