Rooftop Units are a common installation for Commercial Buildings. We can provide your business with peace of mind with our maintenance packages. 

A+ Rating Services

Certified Professionals

Over 30 Years of Experience
KELOWNA & OKANAGAN'S TRUSTED
ROOFTOP UNIT

(RTU) INSTALL & MAINTENANCE
Vision Mechanical can help supply, install, and  provide maintenance for your RTU in Kelowna & the Okanagan region. Contact us at 250-470-9552 or e-mail [email protected].
Installation, Maintenance, and Service
Rooftop Units (RTU) are a common heating and cooling solution for large commercial properties. While the base building might operate with the use of boilers and chillers, tenanted spaces can benefit from lower costs and quieter operation of these smaller pieces of equipment. The evolution of building comfort has not only changed the way buildings are designed, but it has also changed the size of equipment we use too!
Not surprisingly, developers want to ensure most of the real estate in their commercial building can be leased or purchased. That means there is less room within the building to house large pieces of equipment. Instead, the installation of Rooftop Units keeps an attractive, organized appearance. Not only that, but energy management is also easily attained. Each unit can be considered a 'zone' which has set operating temperatures based on the occupancy of the space.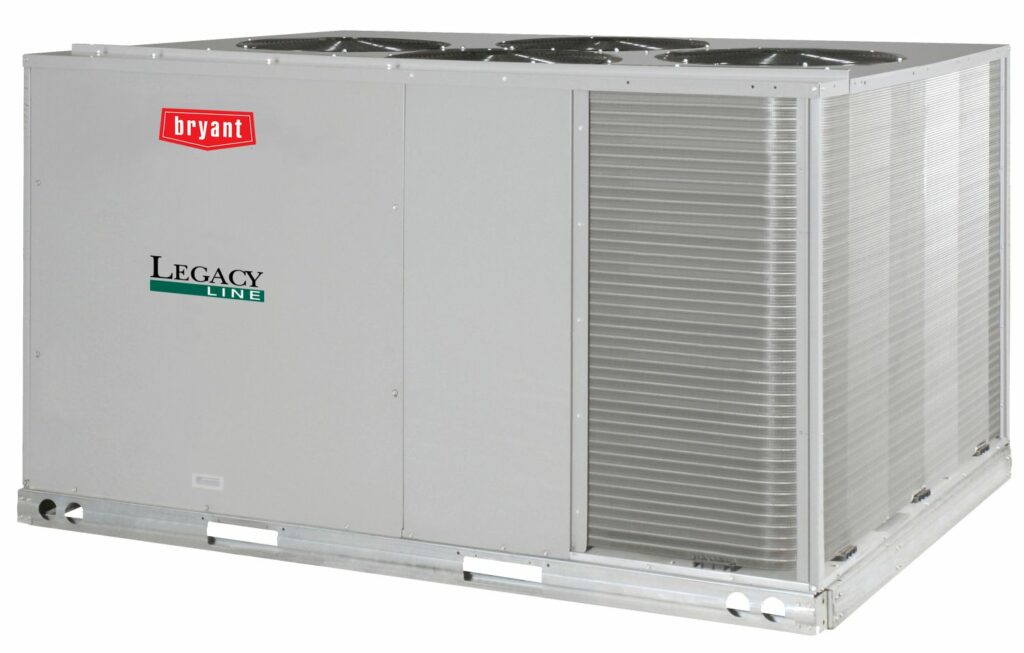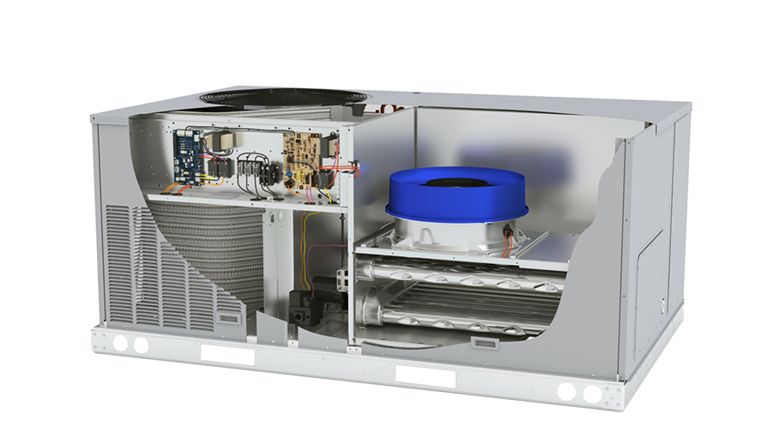 Coils, Compressors, and Fans
Packaged Units are also sometimes called Rooftop units. This equipment has its coils, compressors, and fans all included. There is no wonder why these units have become the norm for small commercial buildings, as it is a cost-effective solution for small spaces.
Regardless of whether you have a new building, or you are upgrading equipment on an existing building, Vision Mechanical can supply and install your RTU. Our experience with commercial installations makes us one of Kelowna's most reputable HVAC companies. We recognize the small details that allow for a seamless execution from quoting to commissioning and everything in between.
For new projects, we invite you to contact us by email at 250-470-9552 or e-mail [email protected]
Rooftop Unit Maintenance involves checking the many moving parts that make it perform efficiently. Just like any other piece of equipment, maintaining these parts is crucial to the longevity of your unit.
We document operating characteristics and verify them against manufacturers specifications. Keeping a record proves valuable if a failure is to arise. Service does not just stop at checking HVAC components. Tightening connections and lubrication is essential to optimize performance. If any issues are found that should be addressed, we provide a quote for the repair.
Servicing should be done at least twice a year, during the heating and cooling seasons. Depending on the size of your building you may want to include additional inspections and filter changes. Manufacturers honour their warranty based on proper maintenance. Equipment that has not been properly serviced or has repairs documented may have a hard time claiming on their warranty.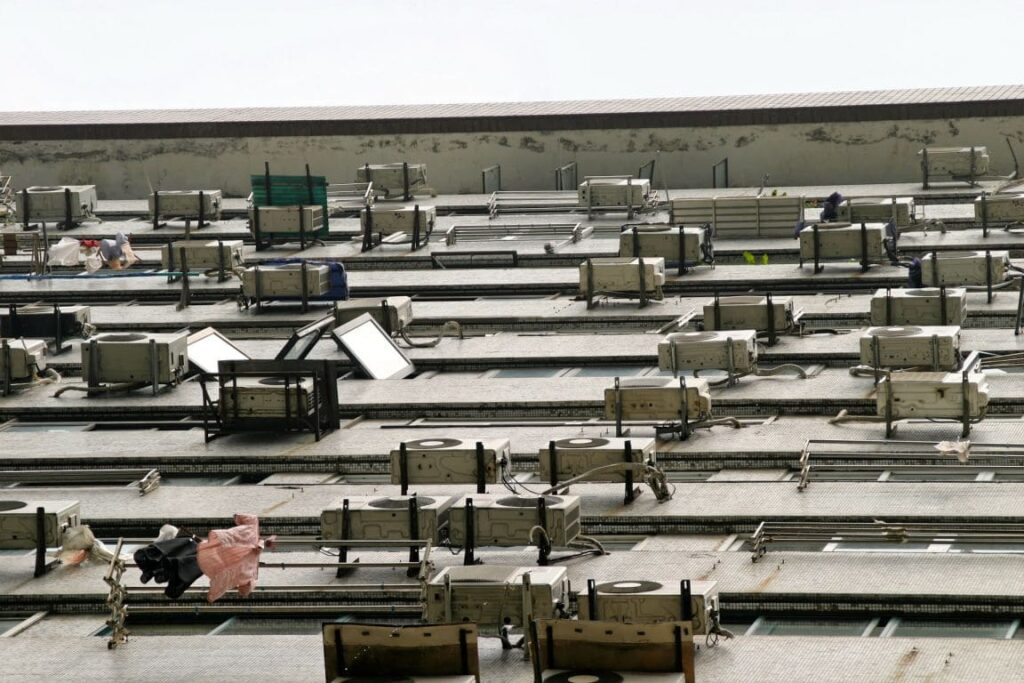 If you're interested in an HVAC maintenance program, we can customize your service based on the type of equipment at each property and its age. Our approach is simple, we provide leading-edge training and state of the art technology to empower technicians with resources they need, when they need it.
Experience the Vision mechanical difference and the benefits of our maintenance programs.  Contact us today at 250-470-9552 or email [email protected].
Top Brands We Partner With








CHECK OUT VISION MECHANICAL'S PLUMBING, HEATING & COOLING
Great service all around. Used them both at my rental for a residential furnace service and at my work place for same thing. In both times I've experienced nothing but professional service. Starting from the booking on the phone and communicating prior to it, and on site with techs. In both cases they were extremely professional, knowledgeable, and helpful. Very modern approach to communications too with automated reminders, automatic invoices being sent, and reports with pictures attached. Very well run company. Thank you for y'all help!
Mike came to our home (masked throughout his stay) and installed two sinks. He arrived on time and did an excellent job on both sinks. Vision Mechanical has done several jobs for us in the past and they are always been prompt, professional and done an excellent job. I highly recommend them and would definitely use them in the future.
It's been a pleasure to work with all the different people at Vision on our numerous projects. From a brand new Furnace to leaky pipes to new washer/dryer hookups, the tradespeople have been so helpful and professional. Tyler just did a new dryer vent for us and it is perfect. You are our first call always!
This company saved us!! So lovely to work with from start to finish, incredibly responsive, and just nice people. Our sewage pipe was completely crushed, causing it to back up into our house...NOT what you want. After dealing with other companies in the trade I can't tell you how happy we are went with Visions, it was as smooth as possible. Thank you!
Everything with our service was excellent! We where very impressed with the service we received. All the staff where great to us and explained everything very thoroughly. There where no 'hidden' surprises at all. The quality of the work was excellent. We would not hesitate to calk John and his staff again for anything!!