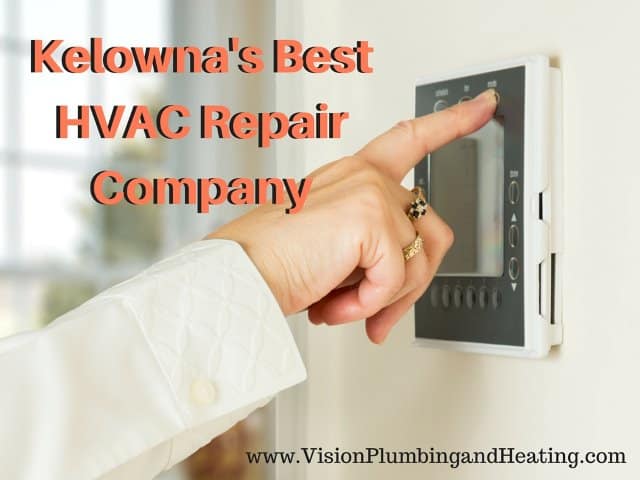 Has your furnace malfunctioned? Is your air conditioner not working as it should? Well, if you are a resident of Kelowna BC, you need to find the best HVAC repair company. Yes, you might be tempted to fix the issues on your own but if you are not a professional you might end up doing more harm than good. Therefore, it's best to leave it to the professionals. On that note, here are some of the qualities to look for in the best HVAC repair companies in Kelowna BC.
Experience And Reputation
These two attributes go hand in hand. A company that has been operational in Kelowna BC for numerous years has garnered enough experience to provide HVAC repair services for all clients. On the other hand, if it's been around for a decade or more, it's a big chance that the reputation of the company is stellar. Remember that anything can go wrong with your HVAC system. That's why it's important to hire and experienced and reputable company with enough expertise in handling all types of repair issues.
Licensed And Certified
Of course, you can't rush into hiring the first HVAC repair company you find without checking whether it's licensed or certified to offer services in Kelowna BC. A licensed and certified company is a guarantee that all the contractors are educated and trained in handling all types of repair issues with different HVAC systems. If possible, check to make sure that the licenses are valid and up to date to avoid any further issues.
Insured
When the HVAC system malfunctions, you definitely don't want to hire a repair company that causes more harm than good and fails to reimburse you for the extra trouble. On the other hand, repairing a HVAC system is a tough process and there are bound to be accidents during the project. Certainly, you can't afford to be charged with any liabilities resulting from the accident.
HVAC systems are very expensive and that's why you need the best team working on it. Therefore, before hiring any repair company, you need to check to make sure that all the repair contractors are perfectly insured. If possible, contact the insurance company on paper to make sure that the policy is valid.
Cost Of Repair Services
Whether it's the furnace or the air conditioning system that's malfunctioned, you might be charged a little extra for the repair services. However, there are a few cons and scam artists out there looking to con you. Before requesting any repair services, ask for a few price estimates from different companies. Make sure the estimates are completely detailed to avoid any hidden expenses from cropping up in the last minute.
With your budget in mind, you need to compare the estimates to choose the best. Don't choose the cheapest repair company without a guarantee on the high quality HVAC repair services offered. Also, don't settle on the most expensive company without any assurances about the services offered.
With these amazing tips, you should be able to find the best HVAC repair company for your needs.


Call Vision Mechanical Today for all of your Plumbing and Heating questions.
250-470-9552