In the fall, when the weather starts to turn cooler, many people switch on their furnaces for the first time to stay warm. Unfortunately, many of these same people do not bother to have their furnace inspected and maintained before they turn it on for the first time. Doing so can put your family at risk, so it is important to schedule a fall maintenance furnace inspection with Vision Mechanical Plumbing and Heating.
There are a number of reasons why it is important to schedule an annual inspection of your furnace. One of the most important is safety. If your furnace is not working properly, your whole family could be at risk. For example, a furnace that is leaking carbon monoxide fumes into your home can quickly cause everyone in the house to fall ill or worse.
Similarly, on a cold winter's night, the last thing that you want is for your furnace to stop working because a part failed. By having our team carefully inspect all the components of your furnace, we can spot any problems before they become too serious. This way, the needed repairs or replacements can be made at a time when having your furnace out of commission for a few hours is not a serious problem.
In addition to the question of safety, an annual inspection will help you save money on your heating bills. The better shape that your furnace is in, the more efficiently it will run, meaning that you will not need to use as much energy to keep your home warm and cozy in the winter. Hiring our team to do an annual inspection helps you make sure that your heating bills do not get too high, even in the middle of January.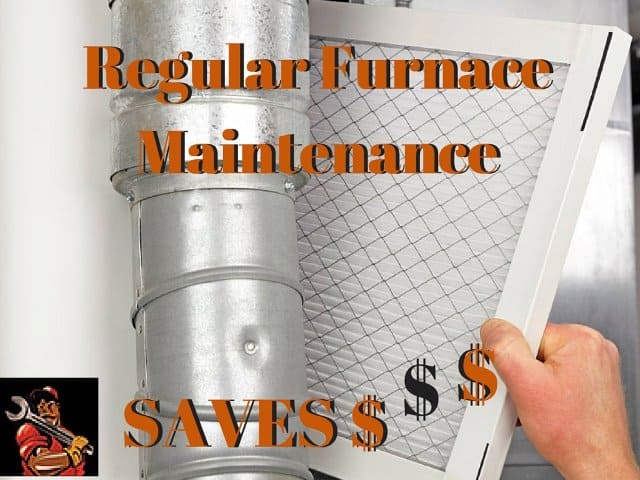 Replacing a furnace can be a very expensive and time-consuming job, so you want to be able to put this off as long as possible. When we inspect and maintain your furnace on an annual basis, it will lengthen the life of your furnace. A well-maintained furnace that is inspected on a regular basis can last for 15 to 20 years before it needs to be replaced.
By hiring our team for furnace maintenance work, you can make sure that you are getting the most thorough inspection that is available. We carefully inspect and test every major component of the furnace to be sure that there are no problems at time of inspection. We check the vents to make sure that there are no blockages, test the burners to be sure they are working properly, and we take a close look at the wiring as well.
Once we have completed the inspection, you can feel confident that your furnace will be ready to keep you warm and comfortable all winter long. Scheduling these annual inspections is important for many different reasons. Call us today so that we can get started on your fall furnace inspection.

Vision Mechanical Plumbing and Heating
Your HVAC Experts
250-470-9552
www.visionplumbingandheating.com