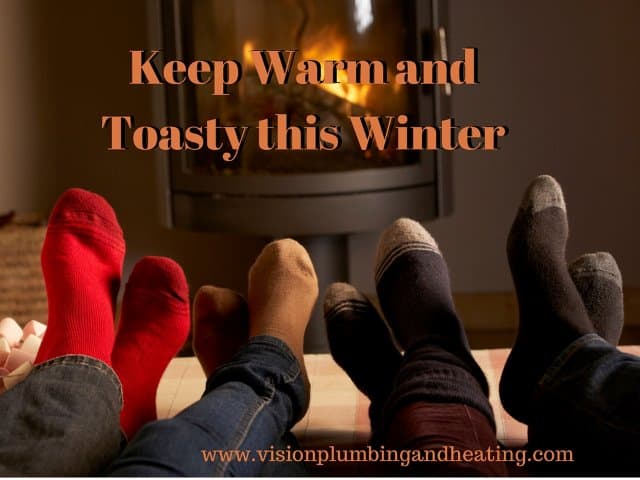 While we prefer to be sitting by the fireplace sipping warm cider and telling holiday stories, home maintenance is not something that can be put on hold. Fall is the best time to get a head start and prepare your home for the winter. Get your toolbox ready and use these tips to get started.
Keep The Cold At Bay
Do you feel a draft in your home now? It will only get worse in the winter. Not only does this make your home an uncomfortable place to live in, but the wasted energy can cost you a ton of money. This is why it is important to do an audit of the doors and windows in the home and install caulking and stripping as needed; this will keep the cold from coming in. If the windows are allowing a breeze to come in and you notice there is condensation between the panes, it is probably time for them to be replaced.
Take Your Mind Out Of The Gutter
If you allow all of the beautiful red and gold leaves to clog your gutters and hang out there for extended periods, it can create a huge problem. Clear your gutters now and make sure that you do it fairly regularly during the fall and winter seasons. You should also think about adding gutter guards to make the task much easier to manage.
Have Your Furnace Inspected
Before cranking up your furnace, you should have a professional come out and service it. Vision Mechanical Services offers upto a 26-point inspection that will make sure that your system works properly. By having it tested, tightened, cleaned and inspected, you can add years to the life of your furnace. If your furnace has reached the end of its life, you can buy a new one from us. We can remove your old unit and deliver and install the new one for you.
While On The Subject Of Heat…
During the fall, check your water heater periodically to make sure that there are no leaks. You should also make sure that there is no rusty water. Take note of the year when your heater was manufactured. If it has been ten years or more and/or it is not performing as well as it should be, you should consider replacing it before the problem gets worse. The idea of having a unit that is efficient and offering you nice, hot water should make you look forward to some pleasant winter mornings.
Prepare The Yard
You need to face it – summer and spring are things of the past. While there are many delightful things about fall, you have to do plenty of work this season to get ready for winter. Here are some tips that will help you keep your yard in the best possible shape for the winter.
– Get rid of any dead plants – mulching will help keep your plants safe from the frigid air of winter.
– Rake leaves and clear the lawn. This will stop areas of your lawn from having issues due to a lack of sun.
– Clear any debris that has gathered in the yard, especially that from plants, so there is no build up of mold and mildew due to stagnancy.
– Do one final weeding of the area around your home.
Always remember that fall is the perfect time to do any home repairs and take care of any tasks that you put off in the summer. You will be glad that you thought ahead once winter hits and you are able to relax by the fire without a care in the world.
Do not forget that Vision Mechanical Ltd. offers a full range of services, including heating and plumbing.

Vision Mechanical
Call Today 250-470-9552
www.visionplumbingandheating.com