Poly B Piping or Kitec Piping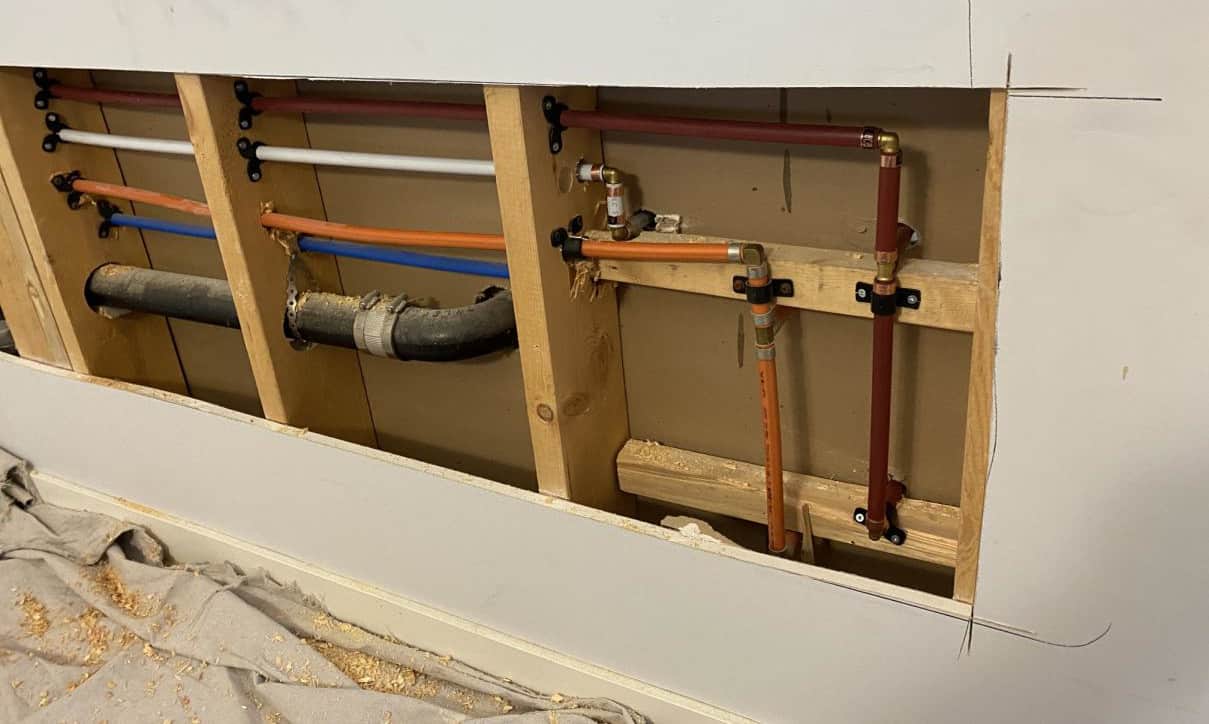 If you have an older home or are looking at buying, you should know about Poly B piping and what it can mean for you.
In this article we will discuss Poly B & Kitec Piping, how you can identify it, how insurance is affected, and what needs to be done if you have it.
It is important to remember that all plumbing systems can fail at some point. Even copper pipes, which have a lifespan of approximately 50 year can fail. Unfortunately, there is no perfect system and there are many things that can go wrong.
Poly B piping was used homes that were build from the mid 70's till 2005, which is when is was removed from the Plumbing Code. It is estimated that Poly B was installed in close to 700,000 homes before it was discontinued.  
Poly B piping can be identified through it's characteristic light grey colour and labeling of: PB 2110 in the permanent text on the side of the pipe. The best way to know if you 100% have Poly B piping is to have a licensed plumber look and check.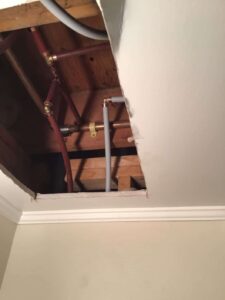 Problems with Poly B can be:
The use of plastic fitting to connect to the pipe instead of metal ones
Over crimping of aluminum bands that can cause hairline cracks
Installation near a heat source such as a hot water tank
Improper installation where the curves are too tight
Houses with high water pressure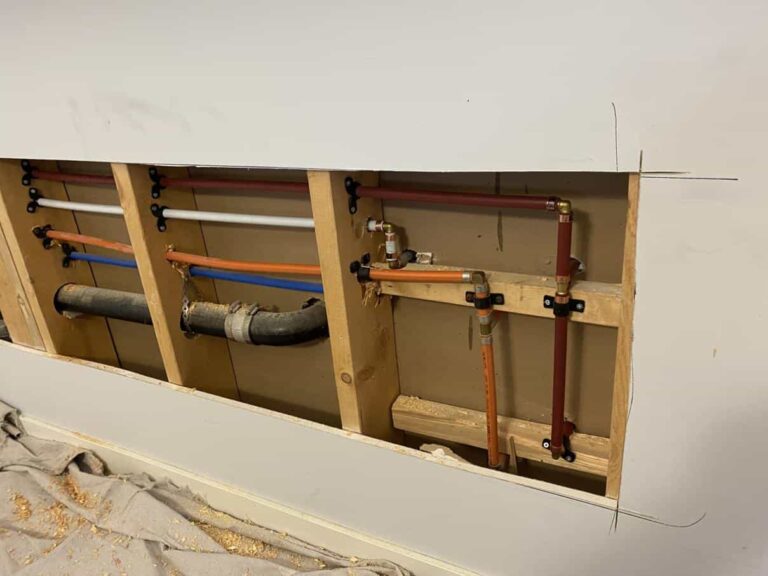 Kitec Piping was the go-to pipe between 1995-2007 in both Canada and the United States. It was marketed as a cheap and simple alternative to copper piping and became popular very quickly.
So what changed? Despite the multiple protective layers, the brass fittings tended to corrode quickly. They had very high levels of zinc, which reacted with the chemical composition causing the fittings to corrode.
Kitec pipes also expanded and contracted with temperature changes which weakened the pipes, causing them to leak.
It can be identified by it's orange or blue colour, it may also say Kitec on the piping.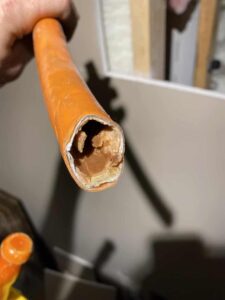 Insurance and Poly B Piping
Insurance and Poly B piping is challenging because in 2005 the supreme court deemed Poly B piping inadmissible for indemnity. Since then, no insurance company is legally obligated to cover Poly B leaks.
Kitec pipe has recently been added to the list. Insurance companies may choose not to insure the damage done by leaking Kitec pipes which creates another obstacle for home owners looking to buy or sell their home.
This could mean any damages become out of pocket expense for you and not an insurance claim.
So how can it be fixed so we can be covered with insurance. You will need to replace your Poly B or Kitec Piping PEX Piping. PEX Piping is a cross-linked polyethylene product similar to Poly B but with an enhanced cross-linked molecular structure. However unlike Poly B, PEX Piping are not softened by heat.
Important note:
If your Condo Building determines that it has Kitec or Poly B piping, you will need to have a plan of action to rectify within 1 year of the leak being entered into your strata minutes. From there your strata property will have 5 years to have the project completed.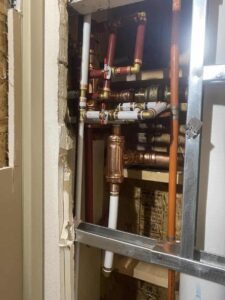 Vision Mechanical can help with replacing your Poly B or Kitec so you will be covered for the future.
Contact us today and we will send out our qualified pluming team to determine if you do have potentially dangerous piping in your home, condo, or commercial building.