WHAT TO DO IN A COMMERCIAL PLUMBING EMERGENCY
Almost every business will experience a plumbing emergency some point.
Knowing how to handle such situation will help you protect your enterprise and its employees.
Professional plumbers are your best defense against emergencies, so make sure you get the right help at soon as the incident happens! Keep reading to learn how to handle a plumbing emergency.
LET PROFESSIONALS IN KELOWNA DO THE JOB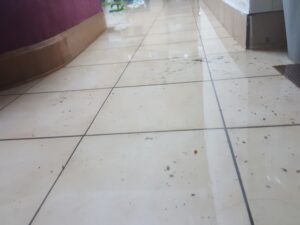 DIY plumbing might be fun for a select few who enjoy working in minor projects, but if you come across a serious issue, you should contact an expert immediately.
If you happen to find a leak in the ceiling of your restaurant, a few inches of water in the floor or a falling piece of drywall, don't try to fix the issue by yourself!
The consequences could be terrible, not to speak about the cost.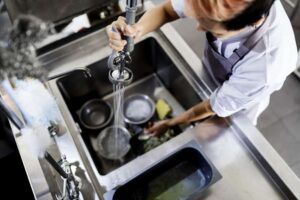 Is it possible to be truly "ready" for a commercial plumbing emergency? Maybe, maybe not.
Keeping calm will definitely minimize the damages.
After making sure you and the staff are safe, the first step you should take is to call a plumber, regardless of the time.
Often, plumbing business offer 24/7 support and will come by in no time.
Don't forget to add your emergency plumber's number to your contact list. Otherwise, write it down and keep it somewhere handy, for example, your fridge. It will help you save precious time.
Read on to learn what do to in a plumbing emergency!
PLUMBING EMERGENCY TIPS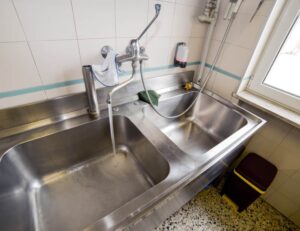 First of all, turn off the closest water sources as soon as possible. For toilets, simply turn the valve that you will find behind or at its base.
In case of flooding, it is imperative that you shut off the general water supply. Turn the main valve clockwise.
Check your water heater next in order to avoid damage to the unit.
Once the main valve has been shut off, turn off the heater. If your water heater is gas-operated, you want to turn the gas supply off first.
Also, tackle small leaks and stop them as best as possible. Try to identify them all and let the plumbers know as soon as they arrive at your workplace. Afterwards, open every drain and spigot, because water will likely accumulate there, but don't apply any chemical cleaners, since they can worsen the situation.
As ridiculous it might sound, people often forget to call a plumber when they are panic – stricken. If you are facing an emergency, make sure you describe the issue accurately to help the plumbers address the situation.
PLAY IT SAFE IN CASE OF EMERGENCY
Frozen pipes, extremely hot water, faucet drips, toilet clogs or gas leaks are just some examples of plumbing emergency situations.
Problems may arise all of a sudden, but prevention measures will definitely help.
If you are facing an emergency or want to prevent major issues, Vision Plumbing is here to help. We are your local plumbers in Kelowna, ready & able to respond to commercial plumbing emergencies in the Okanagan at a moment's notice.
Call us at 250-470-9552 or e-mail [email protected]